Tree Trimming & Stump Removal Services
Tree care services performed by a certified arborist enhance the natural beauty of your trees and shrubs, helping to preserve their strength, stature, and seasonal character. Stump removal can be back breaking and time consuming so it's a good idea to hire a professional stump removal service in your area instead of attempting it yourself. See below for affordable services in your area.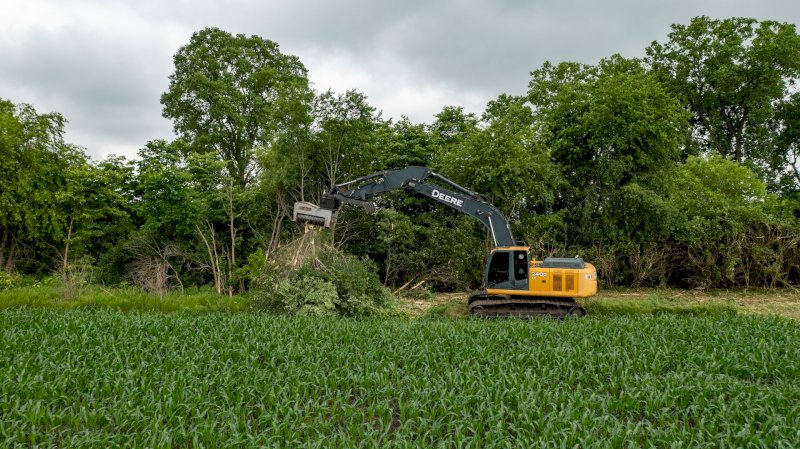 Tree Removal Cost Calculator
The biggest aspect of tree removal cost is based on a tree's height.
Small Tree Removal Cost
The average cost to remove a small tree up to 30 feet tall is $100 to $300. Small trees will be the easiest (and least expensive) to remove, and in the case that you just want the tree off the property, it should only take one person. Examples of small trees include:
Apple trees
Hawthorn
Corkscrew hazel
Silver birch
Ornamental pear
And other fruit trees
Medium Tree Removal Cost
It will cost approximately $300 to $700 to remove a medium tree ranging between 30 to 60 feet in hight. Some examples of trees that fall in this category are:
Hornbeam, 20' to 40' tall and 30' to 40' feet wide (foliage)
Linden, 60 to 70 feet tall and 30' to 40' feet wide
Maple, 40' to 60' tall and 20' to 40' wide
Elm, 40 to '60' tall and 40 to '60' wide
Large Tree Removal Cost
The average cost to remove a large tree reaching 60 to 80 feet in height is $700 to $1,100, being more expensive to remove because of the additional high-powered machinery required for its removal. Some trees that fit this pricing category are:
Oak, 70' to 80' tall when fully grown and around 80 feet wide
Zelkova, 50' to 80' tall and 50' to 75' wide
Very Large Tree Removal
A very large tree can be over 80 feet tall, costing $1,100 to $1,800 to remove. As the tree height increases, your specialist will add more people to the team, with some of the taller trees needing four people onsite to do the work. Some trees of this height are:
Tulip tree, 70' to 90' tall and 35' to 50' wide
Pine, 80' to 100' tall