Top Luxury SUVs: Special Deals & Inventory Closeouts
If a few decades ago you wanted an SUV as large as it was luxurious, your choices pretty much started and ended with the Range Rover. A lot has happened in the quarter century since. BMW, Mercedes-Benz, Lincoln, and Lexus all make the list. Best of all, dealers in your area are having incredible inventory closeouts for this year's models. See below.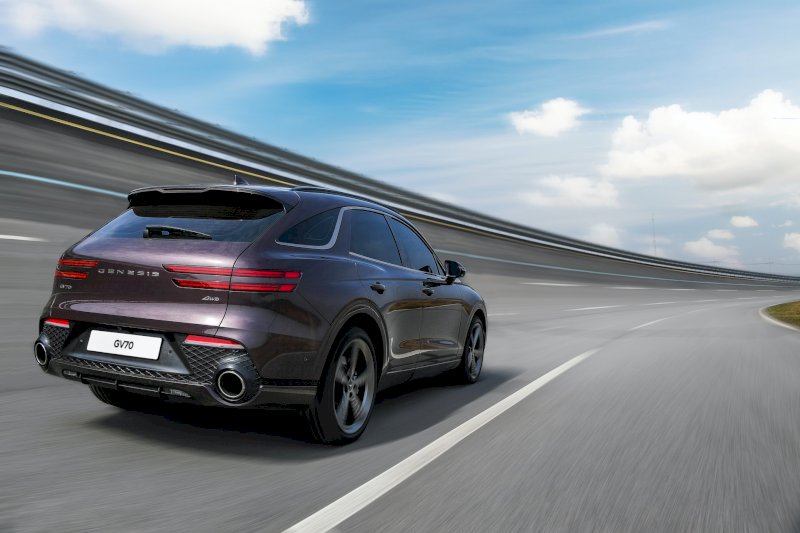 10. Infiniti QX80
Like the Lexus, Infiniti's QX80 is built on a truck chassis with a V-8. But at more than 17 feet long and weighing more than three tons, this luxed-up Nissan Armada is bigger than anything this side of the Cullinan, Navigator, and Escalade. Starting just under $70,000, it also offers more truck for your buck than anything else here—as long as you stick to the base Luxe model and don't fall for the higher-end Limited version, which nudges north of $90K. But don't be blinded by all the chrome on this leather-gloved fist, which lacks the refinement of its competitors and returns fuel economy worse than all but the Lexus, the Rolls, and the Mercedes G-wagen (especially with the optional all-wheel drive).
9. Lexus LX
The Lexus LX remains an old-school wolf in plush, fluffy sheep's clothing. It's a chromed and leather-lined version of the body-on-frame Toyota Land Cruiser that retains its off-road capabilities, but don't expect the road manners offered by Lexus's smaller crossovers. The LX570 is the only version available, employing a naturally aspirated 5.7-liter V-8 driving all four wheels, and customers can spec it with either two or three rows of seating. It feels suitably upscale inside, though not as roomy as a Navigator or Escalade, while the infotainment system with its big 12.3-inch screen lacks the connectivity functions you'd expect of a vehicle at this price point.
8. Lincoln Navigator
The Lincoln Navigator is based on the Ford Expedition, but its unique design and luxury amenities set it apart from its mass-market counterpart like never before. The latest Navigator eschews a big V-8 in favor of the F-150 Raptor's 450-hp 3.5-liter twin-turbo V-6 to deliver impressive performance and towing capabilities. It's the only engine available, but buyers can choose between rear- or four-wheel drive, standard and extended body lengths, and three trim levels. The Black Label L trim starts at more than $100,000 and is the most plush a Navigator can get. Our pick would be the mid-range Reserve trim, and the optional $3,495 Monochromatic package gives it a more sinister appearance. A more refined ride quality would land it higher on our list, however.
7. Rolls-Royce Cullinan
The Rolls-Royce Cullinan is an all-terrain, high-sided vehicle based on the new Phantom, and it's even bigger in every dimension but length. It also borrows the limousine's rear-hinged coach doors and gargantuan 6.75-liter twin-turbo V-12, available with 563 horsepower or even 592 hp in Black Badge trim. Pricing starts at a third of a million dollars, and virtually every aspect can be customized to the client's taste. An extensive array of options includes everything from lambswool floor mats to a fiber-optic "shooting star" headliner, and from leather-clad seats deploying from the tailgate to a solid-silver, gold-plated, or carbon-fiber hood ornament.
6. Bentley Bentayga
"The world's fastest lorries." That's what Ettore Bugatti famously called Bentleys, using the British term for trucks. That was way before the two marques became sister companies and long before Bentley rolled out the Bentayga, a crossover that's about as close to a truck as it's ever made. And with as much as 626 horsepower propelling the aptly named Bentayga Speed to 190 mph, it's one of the fastest lorries on the market. Buyers in the United States can also opt for V-8 or plug-in hybrid versions, interior layouts with four, five, or seven seats, and a nearly endless array of personalization options to leave that princely $167,725 base price far behind.
5. Mercedes-Benz G550
The base Mercedes-Benz G-class starts at a relatively more accessible $131,895, which is still higher than the base price of any other Mercedes-Benz, for now. But for all that scratch, you get a whole lot of truck. The same essential engine as the AMG version delivers 416 horsepower in this application, taking a more sedate 5.6 seconds to get to 60 mph. Optional equipment includes massaging front seats with ventilation, nappa leather upholstery, and a digital gauge display. The 12.3-inch infotainment display is standard with Apple CarPlay/Android Auto and a 15-speaker Burmester audio system. Rear-seat entertainment and a Wi-Fi hotspot are available.
4. Mercedes-AMG G63
The Mercedes-AMG G63 stays true to the tried-and-tested formula of its long-serving predecessor, boasting unsurpassed presence on- and off-road that's nothing short of legendary. With the demise of the previous model's V-12, the Mercedes-AMG G63 is the top version, boasting a 577-hp 4.0-liter twin-turbo V-8 to hustle its nearly three tons of mass to 60 mph in less than four seconds. At $157,445, it isn't cheap, but it comes well equipped with adaptive dampers, three-zone climate control, and heated seats all around. There's an almost endless range of options to drive the price up even higher, from bigger wheels and special paint to contoured massage seats and a carbon-fiber engine cover.
3. Land Rover Range Rover
Challengers keep coming, but the legendary Land Rover Range Rover keeps fighting them off with its legendary off-road capabilities, high levels of luxury, and a staggering array of options. Customers can select between two wheelbase lengths and as many as six engine options, including a supercharged V-8, plug-in hybrid powertrain, and even a diesel—an option that's quickly disappearing from the North American market. Pricing starts at $92,195, but you can spend twice that on the $179,795 short-wheelbase SVAutobiography Dynamic, the sportiest of the bunch. The $210,795 long-wheelbase SVAutobiography with its hot-stone massage chairs, mohair floor mats, and onboard refrigerator is peak luxury from Land Rover.
2. Mercedes-Benz GLS-class
The Mercedes GLS-class offers a spacious cabin, especially in the third row, and is chock-full of the latest technologies like E-Active Body Control, a $6500 option that enables bounce mode. It's available with a choice of six- or eight-cylinder engines, all of them turbocharged and electrically assisted. At the top of the heap are the twin pillars of the performance-oriented, 603-hp AMG GLS63 and the über-luxurious Maybach GLS600, which ditches the third row of seats in favor of a pair of second-row massaging recliners. Add the $1100 acoustic comfort option for additional sound insulation, a sound-attenuating windshield, and double-paned side glass designed to quiet the cabin from excessive road noise.
1. BMW X7
One of the newest entries in the field, the BMW X7 is our favorite. It drives with the smoothness of a refined sedan rather than other floppy three-row large SUVs. The base xDrive40i is our pick, starting just shy of $75,000. Every version comes with adaptive air suspension, all-wheel drive, and an eight-speed automatic transmission. Those craving more power can opt for the 456-hp 4.4-liter twin-turbo V-8 xDrive 50i model. The pinnacle M50i performance model (starting north of $100K) packs 523 hp. Those top two trims include automatic soft-close doors and gesture controls, and the Executive Package ($1,300-$4,100, depending on trim level) adds an illuminated panoramic roof, cut-glass controls, and more.