Deal Alert: Samsung Galaxy S20 Smartphones
Do you currently use a slow, beat up, battery-draining phone? It's time for an upgrade. The new blazing-fast Samsung Galaxy S20 smartphones are pricey, but shopping around can save you hundreds of dollars[BREAK]. See these amazing deals below.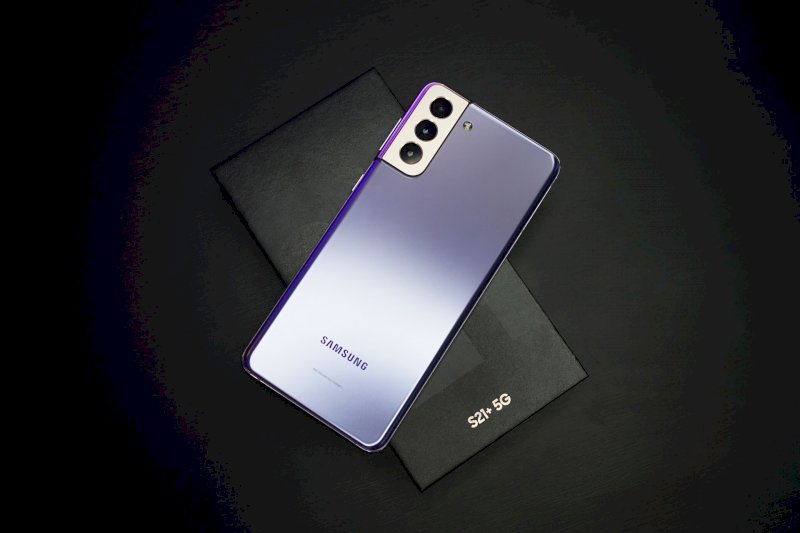 Samsung's new flagship phones are ready to ship, and wireless carriers are offering amazing deals, hoping to entice you to buy one.
The phones come standard with 5G connectivity, and feature slightly bigger displays helped by even skinnier bezels and what could be game-changing camera hardware.
Buy your new S20 direct from the manufacturer and the company will throw in $100 in Samsung credit. Opt for an S20+ or S20 Ultra and you'll get $150 or $200 in credit, respectively.
Just like in past years, the phones are pricey. The cheapest option, an S20 with 128 gigabytes of storage, will set you back $1,000. And the starting prices for the S20+ and S20 Ultra are $1,200 and $1,400, respectively.
But, there are some big discounts already available. See them below.
Samsung has three models — S20, S20+, and S20 Ultra
Speaking of the different models, let's take a closer look at what each one is bringing to the table.
At their core, the S20, S20+, and S20 Ultra are very similar. All three phones have 120Hz displays, Qualcomm's Snapdragon 865 processor, expandable storage, water resistance, and wireless charging. However, similar to what we saw last year with the S10e, S10, and S10+, there are also clear differences between them.
While the S20 isn't cheap with a starting price of $1000, it is the lesser phone of the trio. It has the fewest cameras, smallest battery, and doesn't connect to mmWave 5G networks. Then again, it's the S20 version that'll put the smallest dent in your wallet and is a good choice if you prefer phones with smaller screen sizes.
In the middle of the bunch is the S20+, offering modest improvements in all of the areas where it differs from the regular S20. If you step all the way up to the S20 Ultra, you're getting the biggest and baddest S20 experience possible — though it is going to cost you.
Samsung's using 120Hz displays for the first time
High refresh rate smartphone displays have been rising in popularity over the past couple of years, and at long last, Samsung is joining the bandwagon with the S20.
Similar to what we've seen in other phones with fast refresh rates, the 120Hz panel on the S20 makes everything look faster compared to phones with traditional 60Hz displays. Whether you're scrolling through Twitter, playing a game, or just navigating your home screens, the added fluidity makes a big difference in daily use.
We're glad Samsung one-upped phones like the Pixel 4 and OnePlus 7T that use 90Hz panels, not to mention that the 120Hz tech is available on all three versions of the S20. No matter which one you buy, you're getting the same great experience.
There are also big upgrades in the camera department
Similar to the displays, the Galaxy S20 is also being used as a showcase for Samsung's improved camera tech. The Galaxy S9 and S10 had fine cameras, but compared to what's been offered by the rest of the competition, Samsung's efforts in this department have felt lukewarm.
That's changing with the S20 lineup, and it all starts with the S20 and S20+. Both phones still have a 12MP lens for the primary camera, but the big improvement is that the pixels are about 30% larger so that substantially more light can be let into a shot. The telephoto camera has also been upgraded, now featuring a 64MP sensor with 3x lossless zoom. If ultra-wide is more your thing, this year's sensor brings 40% larger pixels which should help in low-light scenarios.
Those are all worthwhile improvements, but where things get really interesting is when you look at the Galaxy S20 Ultra.
It offers a massive 108MP primary camera, using pixel binning to take pictures that come out as 12MP shots. There's also a 48MP telephoto camera, and because of the way it's positioned inside of the 20 Ultra, it's able to offer 10x lossless zoom and up to 100x digital zoom if you want to go all out.
Should you upgrade from an older Galaxy phone?
There's no denying that the S20 lineup is mighty impressive, but if you already have an older Galaxy phone, do you really need to upgrade?
Samsung builds its phones to last, so if you have an S10 or S9, chances are you can probably hold onto it for a little while longer and be just fine.
On the flip side, when you take into consideration all of the upgrades offered by the S20, there's also an argument to be made as to why you should upgrade. The 120Hz display is a big deal, the camera improvements are nothing to scoff at, and you get ample future-proofing with the Snapdragon 865, minimum of 12GB of RAM, etc.
Four colors are up for grabs this year
Samsung has been known to offer some truly great colors for its smartphones, and that's something we're seeing yet again with the S20.
There are four available colors this time around, including Cloud Blue, Cloud Pink, Cosmic Grey, and Cosmic Black. There's nothing as extravagant as the Galaxy Note 10's Aura Glow, but the colors that are offered all look great.
Cloud Blue and Cloud Pink are have a pleasing pastel feeling that allows them to stand out without being overbearing, with Cosmic Grey and Cosmic Black existing for folks that like to keep things as simple as possible.