How To Get Affordable, High Quality Health Insurance
Looking for high quality health insurance cheap? These 7 steps show you how to find it.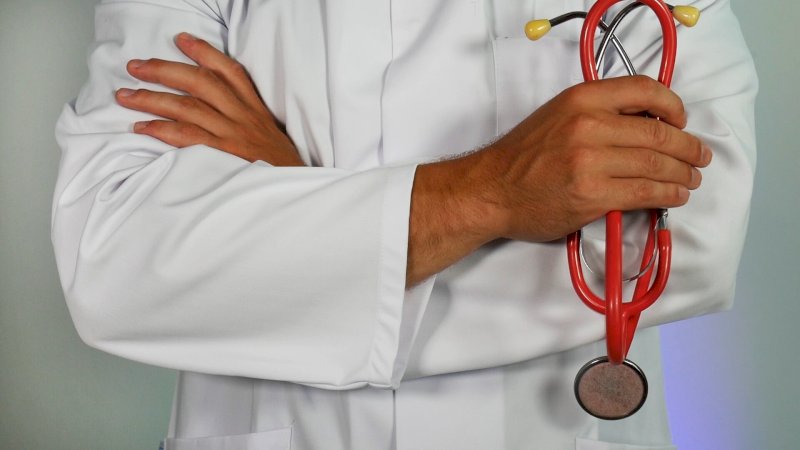 1. Understand your alternatives to buying individual health insurance
The cheapest purchase you'll ever make is the one you don't make. It's entirely possible that you don't have to buy individual health insurance at all. Depending on which state you live in and what your income is, you might qualify for Medicaid. You can contact your nearest Medicaid office, or go to Healthcare.gov to determine if you're eligible (see step three below for the latter route).
If you have children, there are a couple of avenues to explore. First, many states have expanded coverage for children through the Children's Health Insurance Program (CHIP). To find out if your kids qualify for CHIP, go to the Medicaid CHIP website and answer the questions under "Can I Get It?".
Second, check to see if your children might be eligible under their other parent's coverage. Even if you're divorced, if your former spouse has employer-provided health insurance, your children could possibly be included under their coverage.
2. Know what you need and can afford
Assuming that step one doesn't apply to you, the most important step in finding cheap health insurance is to determine exactly what you need in terms of coverage and what you can afford. If you buy more coverage than you need, you'll spend more than you need to. And as to knowing what you can afford, you can't spend money that you don't have.
3. Go to Healthcare.gov
Perhaps the easiest step of all is to go to the Healthcare.gov website and complete an application. It's easy, that is, if you're doing so during an open enrollment period (the next one starts on Nov. 1) or if you have a qualifying life change. These life changes include getting married, having a baby, or losing other coverage. The website, by the way, will help you find out if you have had a life change that qualifies.
SOURCE: HEALTHCARE.GOV
You'll need to supply your email address first to create an account. The Healthcare.gov website will send an email to you so that you can verify your email address. Once you verify, you can log into the website to complete your application. You'll also be informed if you potentially qualify for Medicaid.
4. Compare costs -- all of them
Healthcare.gov will show the health insurance options available in your state along with the premiums and how much (if any) federal subsidies you could receive. The number of choices you have available will depend on where you live. Assuming enough insurers participated in your state, you'll be able to choose between bronze, silver, gold, and platinum plans.
Now for the tough part. You need to compare the costs of each plan -- and not just the premium prices. The bronze plans will definitely have the cheapest premiums, but they only pay 60% of medical costs versus 90% for platinum plans. When businesses buy products and services, they look at something called "total cost of ownership", which includes all costs associated with the purchase. To truly find cheap health insurance, you need to take this same approach.
Pull your medical costs from the past few years (ballpark estimates are better than nothing if you don't have this information readily available). Next, calculate how much you would have spent out-of-pocket based on the deductibles, co-payments, and co-insurance, plus what you would spend on monthly premiums with each plan. You just might find that the cheapest health insurance plan in terms of total cost actually isn't a bronze plan -- or even a silver plan.
What if you're anticipating a significant change in medical expenses? Simply adjust your calculations to reflect your best guess as to what your medical costs might be over the coming year. Even if you don't expect a big change, it can be quite useful to perform some "what if" scenarios to evaluate the impact of much higher or much lower medical expenses than you've had in the past.
5. Shop elsewhere
Imagine that you're buying a car. Would you stop shopping at the first dealership? Of course not -- at least, not if you're trying to get the best price. This same mentality applies to buying cheap health insurance. Healthcare.gov is just the first "dealership" to visit.
Your next smart move is to go to an online health insurance broker. One of the largest is eHealth (NASDAQ: EHTH). The company's health insurance website features over 13,000 plans from more than 180 carriers. eHealth isn't the only game in town, though: GetInsured.com and GoHealth, along with plenty of others, offer similar functionality.
Another alternative is to go directly to health insurers' websites. Many allow you to obtain quotes online. This might be most helpful when you know of insurers in your state that don't show up on the online health insurance broker websites. You could also contact a reputable health insurance agent in your area to get individual insurance quotes.
There's one important thing to keep in mind, though -- you can only receive a federal subsidy if you go through a government exchange (Healthcare.gov or your state's exchange), licensed agents with the proper certification, or qualified online insurance marketplaces partnering with a government exchange (click here to see which online sites qualify).
6. Compare costs (again)
As painful as it might be to do so, you'll need to compare costs yet again using the information obtained in step five. Remember the old saying, though: "No pain, no gain."
Could the cheapest health insurance for you be one for which you can't get the federal subsidy? It's possible. The "total cost of ownership" approach mentioned in step four can be surprising. Depending on your medical costs, an off-exchange plan with a very high deductible could be the least expensive alternative for you.
7. Pick the plan that best meets your needs
In the end, you'll definitely want to revisit step two. A cheap health insurance plan that doesn't meet your needs won't be as valuable as a slightly more expensive one that does meet your needs.
Also, keep in mind that the cost of anything, including health insurance, goes beyond just monetary impact. For example, continuing to go to the doctor you've had for years might be worth paying more on your monthly premiums. Make sure you look carefully at the provider networks for each health insurance plan you're considering if choice of provider is important to you.
Finding cheap health insurance isn't as difficult as finding a unicorn or the Holy Grail (or both simultaneously). It can take a little time and effort, but it's an investment that should pay solid returns over time.