Where Can I Find The Best Gucci Deals?
Luxury is the name of the game at Gucci, so those exquisite designer duds don't exactly come cheap — or even go on sale very often. But don't worry, there are still some ways to score HUGE savings on this fancy brand. Check out some of these deals below.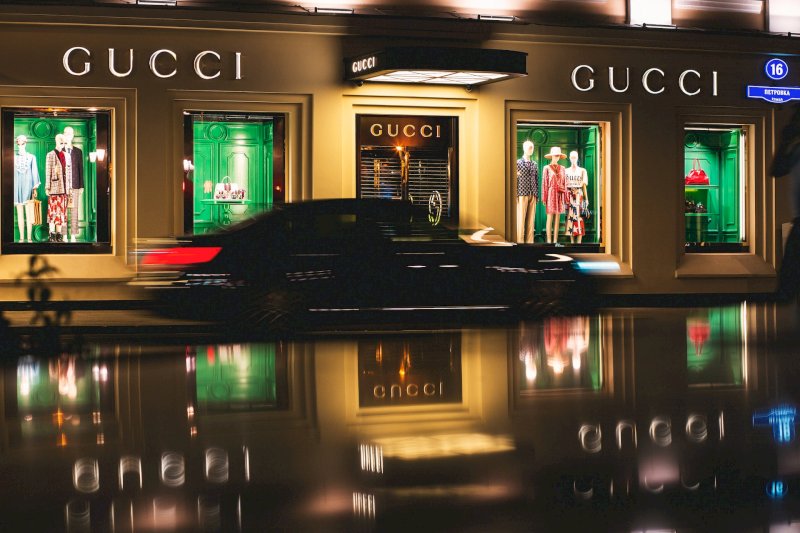 5 Reasons Why Gucci is Worth Your Money
Designer brands with luxury labels always draw a mixed reaction from people, but there is little doubt about the fact that they inevitably act as a status symbol. Now the question is, whether the price that luxury brands often ask for their products is worth it or not. Well, the answer depends on a number of factors and one of those factors is in the question – which brand we are talking about. Gucci.
The Rich Heritage
If you have decided to consider wearing Gucci, it is more than likely that you know a bit about fashion and care about the heritage of a brand. From that perspective, Gucci indeed has a very rich heritage that rivals or even surpasses other brands in the same category. Founded by Guccio Gucci back in the early 1920s, the brand is nearly a century old, which is nothing to scoff at, given the volatile nature of the fashion industry. The company started by bringing the best of British fashion to life with Italian craftsmanship and even today, some of its lines have stayed true to that basic methodology, although the expansion of the brand has been in all directions since those initial days and especially after Alessandro took over. Very few designer brands have more experience and historical significance than Gucci, which is precisely what makes every product sold under the brand's name a special product for the fashion enthusiasts internationally.
Their Bags are the Best
Fans of Louis Vuitton and Chanel might disagree that Gucci bags are unbeatable in terms of style and quality, but that is a debate for another time. However, there is little doubt about the fact that Gucci is the more popular brand in not just Europe and America, but pretty much the entire world. Specifically, when we are talking about bags, it's just hard to beat Gucci. SSENSE has Gucci products which also includes some gorgeous bags like the pink quilted marmont or the classic black quilted leather mini, which perfectly backs up the point we are trying to make here; Gucci is just unbeatable when it comes to making luxurious, designer bags that turn heads like no one else can.
The Resale Value is Great
After being out of favor for a few years, Gucci is once again at the top of their game, which is excellent news for both people who are planning to buy Gucci products, as well as those who are trying to sell a few old ones off. The thing is that, while designer brands charge a lot of money for their products, they have good resale value as well. Thanks to Gucci's international fame, the Italian brand happens to offer one of the best resale values even among other popular brands. However, it is worth noting that since a Gucci product is an item of fashion, not everything will have the same resale value, irrespective of its original price. A lot depends on the trend of the season and if the item in question is in line with those latest in-demand trends. Nevertheless, it is highly unlikely that anyone will lose all of the money he/she paid for a Gucci, even if it isn't one of the company's best products.
Versatility
Being a brand that truly understands fashion, Gucci actually manufactures many of their bags and other accessories in various sizes and colors. What this means is that if you see a Gucci bag that's just too big or small for you, it is very likely that they also have the same bag available in a smaller form factor. The same goes for colors as well, adding even more to the versatility of the brand. Whether you have casuals or formals in your mind, Gucci probably has you covered with a bag or a shoe to fit your styling needs perfectly. This sets Gucci apart from some of the other luxury brands, who would just release one version of each product for the sake of exclusivity, while disregarding the varying needs of their customer base.
Acceptance of the Unlimited Nature of Fashion
There was a time when Gucci was sinking lower with each passing year, in spite of its fame and heritage. It was Alessandro Michele who took the company out of the trenches and put it back on the landscape again. While he took many steps to ensure the brand's success, a lot of it has to be chalked up to the freedom of fashion that the new Gucci preached. Under Alessandro, there is no limit to fashion and his open-minded approach to the concept of fashion is what makes Gucci so relatable and the reason why Gucci now has something for everybody who can afford it!